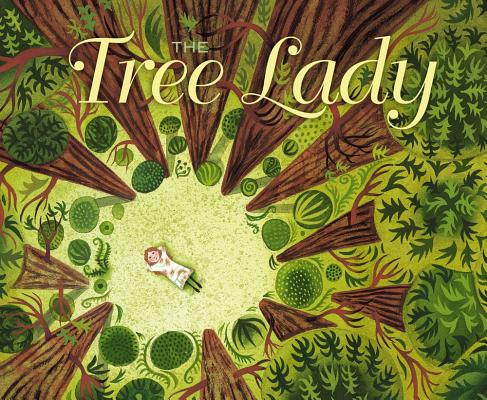 The Tree Lady (Hardcover)
The True Story of How One Tree-Loving Woman Changed a City Forever
Beach Lane Books, 9781442414020, 32pp.
Publication Date: September 17, 2013
* Individual store prices may vary.
Description
Unearth the true story of green-thumbed pioneer and activist Kate Sessions, who helped San Diego grow from a dry desert town into a lush, leafy city known for its gorgeous parks and gardens. Katherine Olivia Sessions never thought she'd live in a place without trees. After all, Kate grew up among the towering pines and redwoods of Northern California. But after becoming the first woman to graduate from the University of California with a degree in science, she took a job as a teacher far south in the dry desert town of San Diego. Where there were almost no trees. Kate decided that San Diego needed trees more than anything else. So this trailblazing young woman singlehandedly started a massive movement that transformed the town into the green, garden-filled oasis it is today. Now, more than 100 years after Kate first arrived in San Diego, her gorgeous gardens and parks can be found all over the city. Part fascinating biography, part inspirational story, this moving picture book about following your dreams, using your talents, and staying strong in the face of adversity is sure to resonate with readers young and old.
Praise For The Tree Lady: The True Story of How One Tree-Loving Woman Changed a City Forever…
* "A terrific jacket image shows a tiny girl in a towering forest as seen from above. Who is this girl? And why is she the tree lady? Well, turns out Katherine Olivia Sessions, who grew up in Northern California in the 1860s, always loved trees…. A little-known, can-do woman shines in this handsome picture book from Hopkins and McElmurry. Hopkins ably brings a woman's passion—and some science—to a story that's accessible for young children. And, oh the pictures! Both old-timey and lush, they evoke Kate's vision perfectly, and individually labeled illustrations of trees add to the educational value. A lovely tribute to the pioneering (and environmentalist) spirit, topped off by an author's note."

"Hopkins respectfully profiles Kate Sessions, a pioneering horticulturalist who helped transform San Diego's City Park from a barren waste into today's lush, tree-filled Balboa Park.... Hopkins' text presents Sessions' achievements in simple language embodying Kate's can-do spirit.... McElmurry's gouache illustrations adopt a stylized, reductive approach.... The artist nicely conveys Kate's life arc, from child among sequoias to elder on a tree-lined park path. An appealing treatment of an accomplished woman's life."