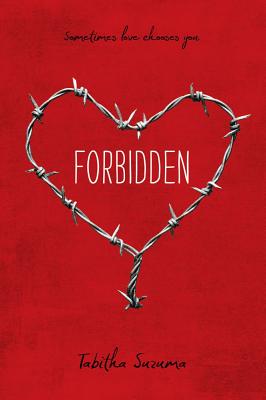 Forbidden (Paperback)
Simon Pulse, 9781442419964, 454pp.
Publication Date: June 26, 2012
Description
A shocking, heartbreaking story of taboo romance that's as compelling as it is controversial. Seventeen-year-old Lochan and sixteen-year-old Maya have always felt more like friends than siblings. Together they have stepped in for their alcoholic, wayward mother to take care of their three younger siblings. As de facto parents to the little ones, Lochan and Maya have had to grow up fast. And the stress of their lives--and the way they understand each other so completely--has also brought them closer than two siblings would ordinarily be. So close, in fact, that they have fallen in love. Their clandestine romance quickly blooms into deep, desperate love. They know their relationship is wrong and cannot possibly continue. And yet, they cannot stop what feels so incredibly right. As the novel careens toward an explosive and shocking finale, only one thing is certain: A love this devastating has no happy ending.
About the Author
Tabitha Suzuma is also the author of "A Note of Madness," " A Voice in the Distance," " From Where I Stand," " "and" Without Looking Back." She used to work as a primary school teacher and now divides her time between writing and tutoring. She lives in London. Visit her at TabithaSuzuma.com.
Praise For Forbidden…
"Ms. Suzuma's ability to dig so deeply into the various layers of human need and desire across several strata—physical, emotional, situational—renders a cringe-worthy premise another human experience to evaluate. The poignant and shocking ending will leave the reader pondering this story long after the final page is turned." --New York Journal of Books



"The novel's surprises continue to the very end, and the secondary characters are well developed, including the needy younger siblings, who are shown in all their anger, sweetness, and rebellion. Most of all, though, it's Lochan's and Maya's alternating first-person, present-tense narratives, both tender and heartbreaking, that will stay with readers." — Booklist



"There is nothing about this novel that is easy, but readers who snag the book for the controversy will stick around for the polished writing and compelling character development." --BCCB
Advertisement