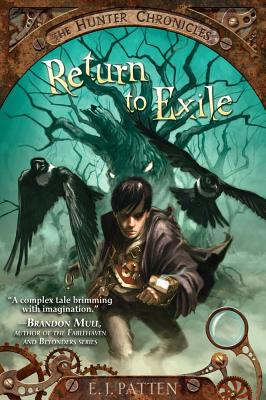 Return to Exile (Paperback)
Simon & Schuster Books for Young Readers, 9781442420335, 500pp.
Publication Date: March 5, 2013
Description
One boy. Countless enemies. And a whole world to save before time runs out. Eleven years ago, a shattered band of ancient hunters captured an unimaginable evil, and Phineas T. Pimiscule rescued his nephew, Sky, from the wreckage of that great battle. For eleven years, Sky Weathers has studied traps, puzzles, science, and the secret lore of the Hunters of Legend, believing it all a game. For eleven years, Sky and his family have hidden from dark enemies while his uncle Phineas sacrificed everything to protect them. For eleven years, Sky Weathers has known nothing of his peril. But on the eve of Sky's twelfth birthday and his family's long-awaited return to Exile, everything changes. Phineas has disappeared, and Sky finds himself forced to confront the mysterious secrets of his past: Why did his family leave Exile eleven years ago? What, exactly, has Phineas been preparing him for? And, the biggest mystery of all, who is Sky really...and why does everyone want to kill him?
About the Author
E. J. Patten was born Arizona and grew up with a love of stories, thanks to his parents' ownership of a video store. He received a BA in Media Arts and an MBA from Brigham Young University, and he lives with his wife and three children on a small hill overlooking a large lake in a Utah town.
Praise For Return to Exile…
"A complex tale brimming with imagination." --Brandon Mull, New York Times best selling author of the Fablehaven and Beyonders series


"Return to Exile marks the beginning of a remarkable new series. I loved the characters, and its originality and intensity kept me ripping through the pages. A stunning book." --James Dashner, New York Times best selling author of The Maze Runner and The Scorch Trials
Advertisement