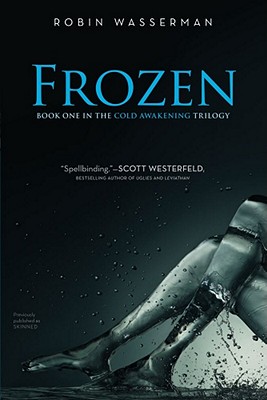 Frozen (Paperback)
Simon Pulse, 9781442420380, 384pp.
Publication Date: October 25, 2011
Description
An acclaimed dystopian tirlogy gets new covers, a new format--and new titles. A repackage of the first book Kirkus Reviews called "a convincing and imaginative dystopia." It's two months after the end of Shattered, and Lia is right back where she started: home, pretending to be the perfect daughter. But nothing's the way it used to be. Lia has become the public face of the mechs, BioMax's poster girl for the up-and-coming technology, devoting her life to convincing the world that she--and the others like her--deserve to exist. Then Jude resurfaces, and brings some scandalous information with him. Is BioMax really an ally to the mechs? Or are they using the technology for a great evil...and if so, can Auden really be a part of the plan? Meanwhile, Lia also learns a shocking truth about the accident that resulted in her download...a truth that forces her to make a decision she can never reverse.
About the Author
Robin Wasserman is also the author of Hacking Harvard, the Seven Deadly Sins series, the New York Times #1 bestselling novelization A Cinderella Story, and the middle-grade series Chasing Yesterday. She lives in Brooklyn, New York, and you can visit her online at RobinWasserman.com.
Praise For Frozen…
"A spellbinding story about loss, rebirth, and finding out who we really are inside." -- Scott Westerfeld, author of the Uglies series
Advertisement