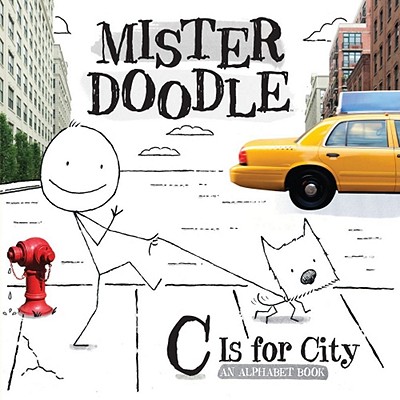 C Is for City: An Alphabet Book (Board Books)
An Alphabet Book
Little Simon, 9781442420496, 40pp.
Publication Date: July 12, 2011
Description
This is Mister Doodle's world. It's different as can be. Come along and help explore his world from A to Z. You should know from the start, that Mister Doodle is quite smart.
C is for City, this much is true. But can you see another clue?
What else is there that starts with C? A car of course--you must agree
Keep this in mind, open your eyes, for on every page there's another surprise A is for Art. B is for Bone.
C is for City, like New York or Rome.
D is for Dump Truck. E is for Envelope.
F is for Food, like French toast or cantaloupe. Mister Doodle's C Is for City features a unique art style: a mixture of black line art and photography for an adorable look that's fresh and creative Children will be entertained and amused while learning their ABCs with the stick-figured Mister Doodle.
Praise For C Is for City: An Alphabet Book…
Mister Doodle's adventures unfold in bouncy, playful rhymes: "D is for Dump Truck./ E is for Envelope./ F is for Food like French Toast or cantaloupe." A great little introduction to the alphabet, this lively outing, first in a planned series, should inspire kids to notice details. Bonus points for an excellent X entry: the xiphias, aka swordfish, "with its long bill like steel!" Ages 2–5.
--Publishers Weekly, June 20, 2011, *STAR
Advertisement