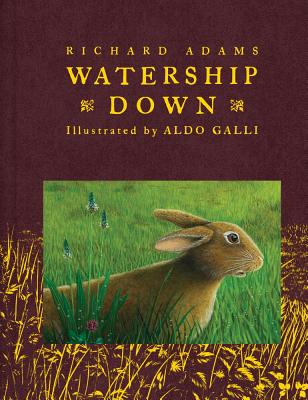 Watership Down (Hardcover)
Atheneum Books for Young Readers, 9781442444058, 476pp.
Publication Date: October 23, 2012
Description
Discover--or revisit--the enchanting world of the Sandleford Warren rabbits in this first-ever illustrated edition of a celebrated modern classic. A phenomenal worldwide bestseller for almost forty years, Richard Adams's Watership Down is a timeless classic and one of the most beloved novels of all time. Set in England's Downs, a once idyllic rural landscape, this stirring tale of adventure, courage, and survival follows a band of very special rabbits on their flight from the intrusion of man and the certain destruction of their home. Led by a stouthearted pair of brothers, they journey forth from their native Sandleford Warren through the harrowing trials posed by predators and adversaries, to a mysterious promised land and a more perfect society. A book that speaks to our society as vividly as it did nearly half a century ago, this keepsake Scribner Classic edition showcases more than twenty sumptuous, evocative tip-in paintings from Aldo Galli, an illustrator chosen by Richard Adams himself.
Praise For Watership Down…
To capture the feeling of the verdant English landscape in Richard Adams's "Watership Down" (Atheneum, 496 pages, $29.99), first published in 1972, Aldo Galli painted in the real locations described in the story. In his finely wrought illustrations, the rabbits Hazel and Pipkin crouch beside the real Nuthanger Farm and Hazel, Bigwig and Fiver make their way across the real Hampshire downs. Mr. Galli brings a sense of intensified realism to his depictions in this 40th anniversary edition. Foliage is luxuriantly, impossibly green, and the edges of things—the feathers of birds, the fluff of dandelions—look as sharp as if they were cut from glass. As a gift, this edition would suit anyone over the age of 10, including adults.
Advertisement