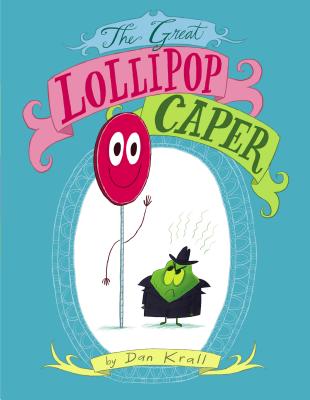 The Great Lollipop Caper (Hardcover)
Simon & Schuster Books for Young Readers, 9781442444607, 48pp.
Publication Date: May 7, 2013
Description
One cranky caper is about to learn that being salty might be just as good as being sweet. Having adults love his acidic taste is not enough for Mr. Caper. He wants more. He wants the children of the world to love him--just as much as they love the sweet, saccharine Lollipop. And thus a plot is hatched: Caper-flavored lollipops are dispatched throughout the world...and everything goes horribly wrong. Will Mr. Caper find a way to repair the havoc he's wreaked by over-reaching? Maybe, if Lollipop helps save the day This quirky tale, illustrated with humor and heart, contains sweet and salty delights for both adults and children.
Praise For The Great Lollipop Caper…
This hilarious and highly original tale is enhanced by laugh-out-loud Photoshop cartoon illustrations and clever, punchy dialogue. Guaranteed to please a variety of tastes and an undeniably sweet treat for the picture-book shelves.

* "The pages fly by, fueled by precocious, melodramatic dialogue ("There must be a way to make the children appreciate my complex flavor!") and cheerily frenetic drawings. It's the perfect after-dinner read for Food Network–loving families."

"Krall's shiny digital illustrations are cartoony and bold, with...dramatic composition."

There are "twists and turns in Krall's jaunty tale.... [Children will] appreciate the animated stick-figured lolly and hiss appropriately at the villain."

"The whole package is wonderfully manic, and you'll be hard-pressed to find a kid who won't cackle right along with it."

Book Videos
Advertisement