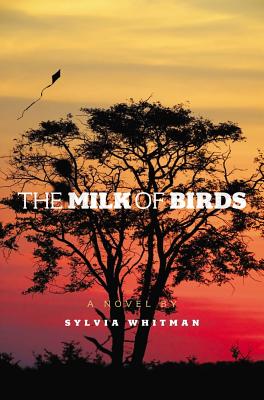 The Milk of Birds (Hardcover)
Atheneum Books for Young Readers, 9781442446823, 363pp.
Publication Date: April 16, 2013
* Individual store prices may vary.
Description
This timely, heartrending novel tells the moving story of a friendship between two girls: one an American teen, one a victim of the crisis in Darfur. Know that there are many words behind the few on this paper... Fifteen-year-old Nawra lives in Darfur, Sudan, in a camp for refugees displaced by the Janjaweed's trail of murder and destruction. Nawra cannot read or write, but when a nonprofit organization called Save the Girls pairs her with an American donor, Nawra dictates her thank-you letters. Putting her experiences into words begins to free her from her devastating past--and to brighten the path to her future. K. C. is an American teenager from Richmond, Virginia, who hates reading and writing--or anything that smacks of school. But as Nawra pours grief and joy into her letters, she inspires K. C. to see beyond her own struggles. And as K. C. opens her heart in her responses to Nawra, she becomes both a dedicated friend and a passionate activist for Darfur. In this poetic tale of unlikely sisterhood, debut author Sylvia Whitman captures the friendship between two girls who teach each other compassion and share a remarkable bond that bridges two continents.
Praise For The Milk of Birds…
"Whitman's passionate, important novel draws a deep and intimate picture of suffering in Darfur that is eased by a sisterhood of compassion."

"In alternating first-person accounts and letters, fifteen-year-old Nawra, an "internally displaced person" living in a camp in the Sudan, and K. C., a fourteen-year-old girl struggling with learning disabilities in Richmond, Virginia, find strength in their friendship and begin to work through their problems.... These two correspondents make readers long to learn more about them and will likely inspire more than one to follow the author's appended note on ways to help alleviate suffering in the Sudan."

"Nawra's gentle dignity and steely resilience in the face of such horror is so delicately portrayed…the plight of the refugees will be eye-opening for many readers."

"Teen readers will be moved by the personal connections and by the stories behind news headlines."


* "In this debut, an American teen from Richmond, Va., and a Sudanese teen in Darfur exchange letters during 2008, transforming their very different lives.... Punctuated with Sudanese proverbs, Nawra's letters reflect her temperate, resilient, positive personality, while K.C.'s brash, humorous style appropriately relies on American idioms. A timely, authentic, inspiring story of two unlikely pen pals whose global, snail-mail communication makes all the difference."

"This powerful and important book has a lot to say to young people about seeing beyond their own struggles and opening their minds and hearts to others."

"Readers will feel shocked, outraged and saddened, but like K.C., they'll ultimately be moved to learn more about Sudan's ongoing injustices and the people they affect."