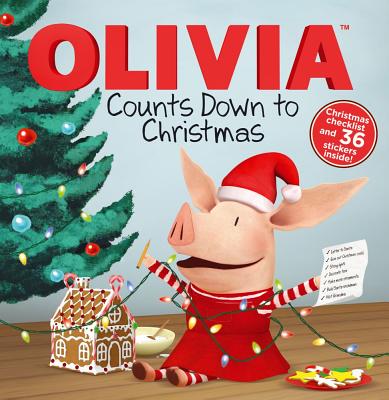 Olivia Counts Down to Christmas (Paperback)
Simon Spotlight, 9781442457478, 14pp.
Publication Date: October 2, 2012
Description
Join Olivia and count down to Christmas with a holiday adventure that's packed with stickers and activity ideas. There are just ten days until Christmas, and Olivia can't wait Olivia doesn't want to miss any of the upcoming action, so she makes a checklist of everything she wants to do. It's going to be the best countdown to Christmas ever
This 8x8 paperback comes with holiday stickers and a special "countdown flap" that lists all the awesome things Olivia has planned. Readers can count down along with Olivia--and have fun doing the same activities, such as baking cookies, eating candy canes, singing Christmas carols, making ornaments, trimming the tree, wrapping gifts, and more OLIVIA(TM) Ian Falconer Ink Unlimited, Inc. and (c) 2012 Ian Falconer and Classic Media, LLC.
Advertisement