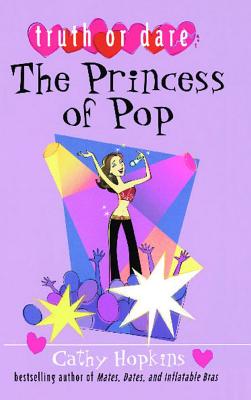 Princess of Pop the (Truth or Dare) (Paperback)
Spul - Simon Pulse, 9781442460577, 224pp.
Publication Date: April 4, 2016
Other Editions of This Title:
Mass Market Paperback (4/27/2004)
* Individual store prices may vary.
Description
"I have un grando dare for Becca and Cat, " said Squidge. "You know this competition for Pop Princess? Well, I dare you both to enter." He looked pointedly at me. "And I mean both of you. Auditions are next Saturday." Becca missed the fun of the school production of Grease, and she has a reputation of being fickle and a dreamer. But the Pop Princess challenge makes her determined to try harder than she has ever tried before. She has the voice, but has she got the staying power?