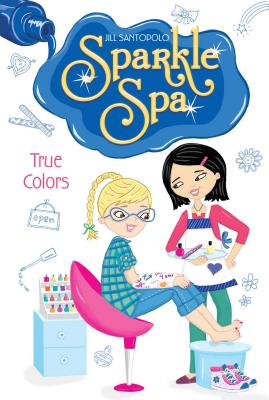 True Colors (Sparkle Spa #4) (Paperback)
Aladdin, 9781442473898, 128pp.
Publication Date: October 7, 2014
* Individual store prices may vary.
Description
The Sparkle Spa salon has never been busier—which is why it's a big problem when a broken arm puts Brooke out of commission!

When Brooke breaks her arm, it's disastrous timing for the Sparkle Spa. The Auden Angels soccer team needs Rainbow Sparkles pedicures for good luck in the quarter finals. The girls in the Fall Dance recital are counting on the Sparkle Spa to make them look awesome. And Brooke can't possibly do manis and pedis with one hand! Aly needs help—and she needs it fast. So when Brooke's best friend Sophie proves she's a super fantastic manicurist, Aly hires her. But when Brooke finds out what her sister's been up to behind her back, can she see reason instead of red?
About the Author
Jill Santopolo, a children's book editor, grew up in Hewlett, New York. She graduated from Columbia University and received a MFA from Vermont College. She is the author of two middle grade mysteries as well as the Sparkle Spa series and lives in New York City. You can visit her online at JillSantopolo.com.