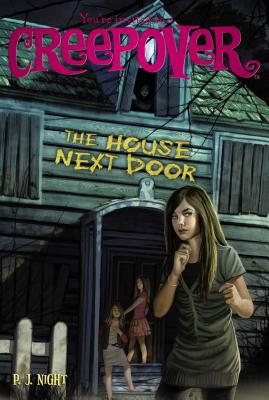 The House Next Door (You're invited to a Creepover #16) (Paperback)
Simon Spotlight, 9781442482333, 160pp.
Publication Date: October 1, 2013
* Individual store prices may vary.
Description
A new year means new frights for party guests at the Peterson home…

It's New Year's Eve, and for the three Peterson sisters, that means their family's huge bash. Their house is the perfect place for a party—if you don't mind the drive. That's because the Petersons live way out at the edge of town, where there are no other houses for miles…except for the old one next door that's been abandoned for as long as anyone can remember. The Peterson girls have seen strange things going on at that house over years, but they've always been able to dismiss them. Until now. This New Year's Eve, the mysteries hidden in the house want to be discovered. And they won't be ignored any longer…

This haunting tale is rated a Level 4 on the Creep-o-Meter.
About the Author
A lifelong night owl, P.J. Night often works furiously into the wee hours of the morning, writing down spooky tales and dreaming up new stories of the supernatural and otherworldly. Although P.J.'s whereabouts are unknown at this time, we suspect the author lives in a drafty, old mansion where the floorboards creak when no one is there and the flickering candlelight creates shadows that creep along the walls. We truly wish we could tell you more, but we've been sworn to keep P.J.'s identity a secret…and it's a secret we will take to our graves!