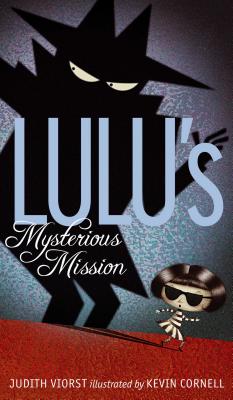 Lulu's Mysterious Mission (Hardcover)
Atheneum Books for Young Readers, 9781442497467, 182pp.
Publication Date: April 8, 2014
Description
This irresistible third illustrated chapter book starring Judith Viorst's Lulu is full of hilarious hijinks, delightful twists, and a top-secret mission Eeny meeny miney mo,
That babysitter's got to go. Lulu has put her tantrum-throwing days behind her. That is, until her parents announce that they are going on vacation--WITHOUT LULU. Not only that, but they are leaving her with the formidable Ms. Sonia Sofia Solinsky, who says hello by bellowing, "The Eagle has landed," and smiles at you with the kind of smile that an alligator might give you before eating you for dinner. The second her parents are out of the house, Lulu tries out several elaborate schemes to bring them straight back. But just when she seems to finally be making some headway, her babysitter reveals an astonishing secret...one that has Lulu crossing her fingers that her parents will go on vacation all the time--without her.
About the Author
Judith Viorst was born and brought up in New Jersey, graduated from Rutgers University, moved to Greenwich Village, and has lived in Washington, DC, since 1960, when she married Milton Viorst, a political writer. They have three sons and seven grandchildren. Viorst writes in many different areas: science books, children's picture books, adult fiction and nonfiction, poetry for children and adults, and musicals, which are still performed on stages around the country. She is best known for her beloved picture book, Alexander and the Terrible, Horrible, No Good, Very Bad Day. Kevin Cornell's secret spy headquarters is located in Philadelphia. He has successfully accomplished several thrilling missions, including illustrating Mustache! and Count The Monkeys by Mac Barnett, The Trouble With Chickens by Doreen Cronin, and Lulu's Mysterious Mission by Judith Viorst. Leave a coded message for him at KevSkinRug.com!
Advertisement