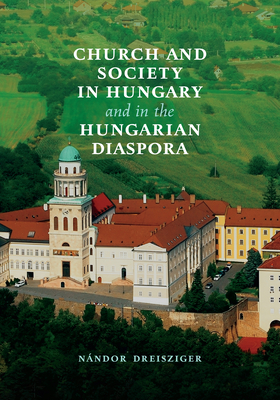 Church and Society in Hungary and in the Hungarian Diaspora
Hardcover

* Individual store prices may vary.
Description
In Church and Society in Hungary and in the Hungarian Diaspora, N ndor Dreisziger tells the story of Christianity in Hungary and the Hungarian diaspora from its earliest years until the present. Beginning with the arrival of Christianity in the middle Danube basin, Dreisziger follows the fortunes of the Hungarians' churches through the troubled times of the Middle Ages, the years of Ottoman and Habsburg domination, and the turmoil of the twentieth century: wars, revolutions, foreign occupations, and totalitarian rule.
Complementing this detailed history of religious life in Hungary, Dreisziger describes the fate of the churches of Hungarian minorities in countries that received territories from the old Kingdom of Hungary after the First World War. He also tells the story of the rise, halcyon days, and decline of organized religious life among Hungarian immigrants to Western Europe, the Americas, and elsewhere.
The definitive guide to the dramatic history of Hungary's churches, Church and Society in Hungary and in the Hungarian Diaspora chronicles their proud past and speculates about their uncertain future.
University of Toronto Press, 9781442637405, 504pp.
Publication Date: April 13, 2016
or
Not Currently Available for Direct Purchase