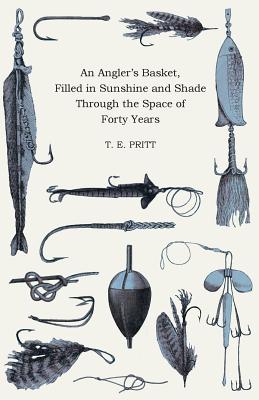 An Angler's Basket, Filled in Sunshine and Shade Through the Space of Forty Years (Paperback)
Being a Collection of Stories, Quaint Sayings, and Remembrances, wi
Harrison Press, 9781443752473, 168pp.
Publication Date: October 7, 2008
Other Editions of This Title:
Paperback (4/6/2010)
Paperback (6/30/2008)
Hardcover (4/6/2010)
* Individual store prices may vary.
Description
This antiquarian volume contains a lovely collection of stories, quaint sayings, and remembrances, with a few angling hints and experiences. This marvellous text will greatly appeal to anyone with a love of the outdoors or of fishing, and, as well as being and enjoyable and up-lifting read, will also be of some practical utility to the angler. The chapters of this book include: 'Autumn Fishing', 'A Typical Time', 'Flies and Worm Fishing', 'Grayling Fishing', 'Grayling Season', 'Position of Trout in the Streams', 'About Striking for Trout', 'Spring Flies', 'Fly Dressing', 'On Artificial Flies', 'Minnows', et cetera. This text was originally published in 1899, and is being republished now complete with a new introduction on the history of fishing.