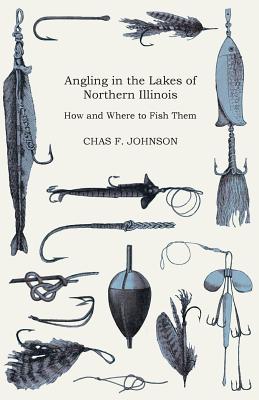 Angling in the Lakes of Northern Illinois - How and Where to Fish Them - Interspersed with Numerous Anecdotes (Paperback)
Lewis Press, 9781443759694, 124pp.
Publication Date: October 6, 2008
Other Editions of This Title:
Paperback (6/30/2008)
* Individual store prices may vary.
Description
This antiquarian volume contains a comprehensive guide to the lakes of northern Illinois, with information on how and where to fish them. This text is interspersed with numerous anecdotes and is profusely illustrated by descriptive charts of the various waters of the Fox Rivers Lakes, showing the locations of the fishing grounds and the best method of fishing them. Full of detailed illustrations and containing a wealth of interesting, amusing, and practicable information, this text will appeal to anyone with an interest in fishing in this area or indeed in fishing in general, and it makes for a worthy addition to collections of related literature. The chapters of this book include: Saud Lake, Slough Lake, The Irishman and the Cow, Fourth of Miltimore Lake, My First Catfish, Crooked Lake, O'Leary's Goose, Ceder Lake, Tubb's Second Rum, A Patriotic Lobster, Deep Lake, Sun Lake, Tommy and the Goat, et cetera. This text is being republished now complete with specially commissioned new introduction on the history of fishing.