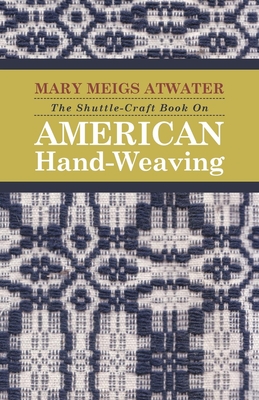 The Shuttle-Craft Book on American Hand-Weaving - Being an Account of the Rise, Development, Eclipse, and Modern Revival of a National Popular Art, To (Paperback)
Mason Press, 9781443776226, 484pp.
Publication Date: October 27, 2008
* Individual store prices may vary.
Description
This antiquarian book contains a detailed treatise on American hand-weaving, being an account of the rise, development, eclipse, and modern revival of a national popular art together with information of interest and value to collectors, technical notes for the use of weaver, and a large collection of historical patterns. This comprehensive yet accessible guide will be of considerable value to those with an interest in weaving and its history, and it would make for a great addition to collections of allied literature. The chapters of this book include: Origins and Development, The Scope of this Book, Beginner's Problems, Design of the Fabric, Choice of Pattern and Color, Setting up the Loom, The Tie-Up, Weaving, The Plain Weave, The Twill Weave, etcetera. We are republishing this vintage book now in an affordable, modern edition complete with a specially commissioned new biography of the author.