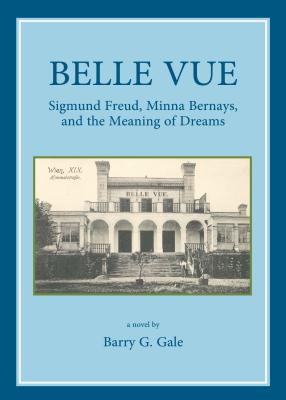 Belle Vue
Sigmund Freud, Minna Bernays, and the Meaning of Dreams
Hardcover

* Individual store prices may vary.
Description
It is July 24, 1895. Sigmund Freud and his family are staying for the summer at the Belle Vue resort in the Alpine foothills overlooking Vienna. His marriage to his wife Martha is swiftly deteriorating; he is in the midst of a love affair with his brilliant but unpredictable sister-in-law, Minna; his mother-in-law, Mrs. Bernays, despises him; and he has just that morning completed his first full interpretation of a dream, marking a revolution in our understanding of the human mind. Yet Freud has a dilemma. He is caught between two powerful desires - his love for Minna and his quest for fame - and he does not know if he can have both.Belle Vue: Sigmund Freud, Minna Bernays, and the Meaning of Dreams is a novel of that day. It is the story of four people desperately pursuing their own special dreams. The strident and sometimes humorous interactions among the four, as they seek greater meaning in their lives, provide the dynamic tension that propels the novel forward to an unusual but very psychoanalytic conclusion. It is also the story of a brilliant man being torn apart at the most critical moment of his young career.For decades controversy has surrounded the exact nature of Freud's relationship with his sister-in-law. The idea that they had a 20-years affair was first mentioned by Carl Gustav Jung, an early supporter of Freud's and later a critic. He said Minna had revealed the affair in private conversations with him. Freudians denied the allegations, but recently a German scholar found evidence to support the contention. In a Swiss hotel registration book from the late 19th Century he found the notation, Dr. Sigm. Freud u Frau, written in Freud's handwriting. This was a holiday that Freud and Minna took alone.
Cambridge Scholars Publishing, 9781443854795, 295pp.
Publication Date: March 1, 2014
About the Author
Dr. Barry G. Gale's background with regard to Freud and psychoanalysis began with two years of study under Dr. Bruno Bettelheim, a Vienna-trained Freudian psychoanalyst who was a Professor of Psychiatry at the University of Chicago where Gale received his Masters and PhD degrees. Gale spent an additional eight years doing research on Freud, his family and the fin de siecle period in Austria. His publications include a major biography of Charles Darwin, which was widely reviewed and met with a favorable response. Harvard Professor Richard Lewontin, in the New York Review of Books, writes: Barry Gale has changed all that...[the traditional view of Darwin]...What is appealing in Gale's work is a picture of a life in the social community of science that corresponds to our everyday experience of how careers are built. Gale taught at Cambridge University (where he was a National Science Foundation Dissertation Fellow) and Johns Hopkins (at the Paul H. Nitze School for Advanced International Studies).
or
Not Currently Available for Direct Purchase