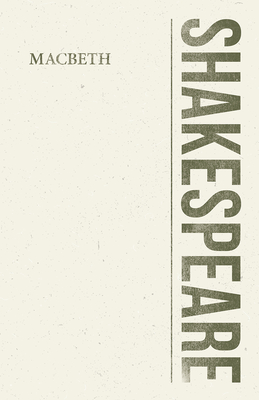 Macbeth (Paperback)
Grierson Press, 9781444603613, 132pp.
Publication Date: March 4, 2009
Other Editions of This Title:
Paperback (3/1/2010)
Paperback (5/29/2010)
Paperback (4/20/2019)
Paperback (7/9/2019)
Paperback (1/23/2019)
Paperback (5/29/2010)
Paperback (2/11/2009)
Paperback (7/17/2019)
Paperback (5/29/2010)
Paperback (11/14/2017)
Paperback (6/4/2019)
Paperback (5/20/2009)
Paperback (6/22/2017)
Paperback (5/2/2016)
Paperback (5/30/2019)
Hardcover (10/17/2018)
Hardcover (11/2/2015)
Paperback (11/13/2018)
* Individual store prices may vary.
Description
Classic Books Library presents this new beautiful edition of William Shakespeare's iconic play, "Macbeth." Featuring a specially commissioned new biography of William Shakespeare, it is a must for Shakespeare enthusiasts and newcomers alike. "Macbeth" is undoubtedly Shakespeare's darkest play. On a moor, three witches appear to Macbeth, and prophesise his fate to become Scotland's King. Macbeth embraces his greed and lust for power to fulfil his destiny by the most scandalous of means, fuelled by his wife's cold ambition. Guilt and madness take their toll in this atmospheric, psychological and sinister tale. William Shakespeare (1564 - 1616) was an English playwright, poet, and actor. He is considered to be the greatest writer in the English language and is celebrated as the world's most famous dramatist.