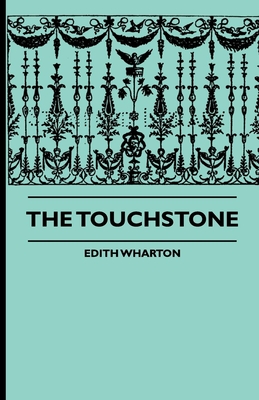 The Touchstone (Paperback)
Read Books, 9781444654264, 118pp.
Publication Date: September 14, 2009
Other Editions of This Title:
Paperback (5/17/2018)
Paperback (7/6/2016)
Paperback (4/25/2017)
Paperback (9/4/2019)
Paperback (10/28/2018)
Paperback (6/13/2020)
Paperback (8/14/2008)
Paperback (3/17/2019)
Paperback, Large Print (8/14/2008)
Paperback (12/28/2016)
Paperback (11/8/2011)
Paperback (5/13/2015)
Paperback (11/24/2009)
Paperback (8/17/2019)
Paperback (4/1/2020)
* Individual store prices may vary.
Description
This book contains Edith Wharton's first novella and the second book she ever wrote, 'The Touchstone'. This narrative follows Stephen Glennard, a young man whose destitution leads him into a dubious money-making scheme which he embarks on so that he can afford to marry the woman he loves. After seeing an advertisement seeking any papers or correspondences related to a recently deceased author that he had been in communication with, he snaps up the opportunity. A tale of how social strata, money, and self-deprecation can impact love, 'The Touchstone' is well worth a read and is not to be missed by fans and collectors of Wharton's prolific work. This classic text has been chosen for its immense literary value, and we are proud to republish it here, complete with a new introductory biography of the author. Edith Wharton was a Pulitzer Prize-winning American novelist, short story writer, and designer.