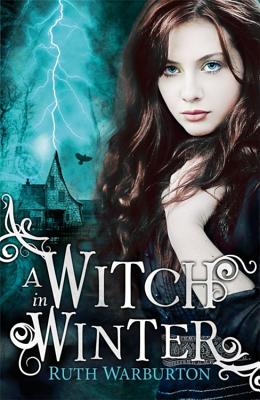 A Witch in Winter (Paperback)
Hachette Children's, 9781444904697, 240pp.
Publication Date: February 19, 2013
* Individual store prices may vary.
Description
Anna Winterson doesn't know she's a witch and would probably mock you for believing in magic, but after moving to the small town of Winter with her father, she learns more than she ever wanted to about power. When Anna meets Seth, she is smitten, but when she enchants him to love her, she unwittingly amplifies a deadly conflict between two witch clans and splits her own heart in two. She wants to love Seth, to let him love her - but if it is her magic that's controlling his passion, then she is as monstrous as the witch clan who are trying to use her amazing powers for their own gain.
When love is tangled up in magic, how can you be sure what's real?
About the Author
Ruth Warburton grew up on the south coast of England in Lewes; a small town with a long history. After leaving Lewes she studied English at the University of Manchester, and there developed a fascination with Old English and Middle English texts. While researching A WITCH IN WINTER she found herself returning to them, in particular BEOWULF and LE MORTE D'ARTHUR, and seeds from these mixed with ancient Mesopotamian demons, Voodoo spells, Tudor superstitions and 15th century witch-hunting guides, to create the Winter Trilogy.
Ruth is now a publicist for adult fiction at Random House and lives in North London.
Praise For A Witch in Winter…
"A Witch in Winter is totally one to look out for. Ruth Warburton is going to take the YA market by storm. With well researched facts, romance and some fantastic action scenes, A Witch in Winter is a thoroughly enchanting read!" - Jade, at Ink Scratchers—Jade at Ink Scratchers

"Anna's reactions to the events were pretty much how I imagine I'd react, which made it easy to love her... The love story was so fantastically different, I loved the idea of it and it was so well executed... The ultimate battle was amazing, the enemy was one that I actually found quite scary, and the solution was neither easy nor lazy. It has everything you'd expect from a paranormal YA, but it avoids the cliches and predictability..." - Cait from The Cait Files—Cait from The Cait Files

This spellbinding read poses some interesting questions about love, life and ethics.—Kiss

This is a very enjoyable read, and an impressive debut novel. ****—Books For Keeps

First rate... distinctive and memorable.—Carousel

A great deal to like here.—Bookbag

A fantastic start to what promises to be an awesome series.—Jess Hearts Books

"One of my most highly anticipated 2012 reads..." - Brodie of Eleusinian Mysteries—Brodie of Eleusinian Mysteries

"It's a great read, steeped in witchcraft, with a steamy romance, feisty leads and a brooding coastal setting."—The Bookseller
or
Not Currently Available for Direct Purchase