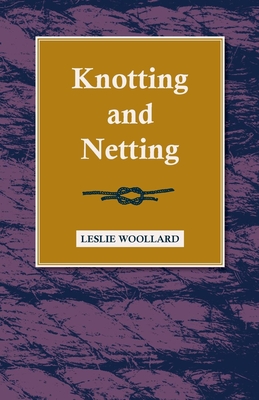 Knotting and Netting (Paperback)
Joline Press, 9781445512242, 86pp.
Publication Date: August 4, 2010
* Individual store prices may vary.
Description
This vintage book contains a comprehensive guide to knots and netting, including information on the various types, how to make them, and practical uses for them. Complete with detailed, step-by-step instructions and many helpful illustrations, this volume is ideal for anyone with a practical interest in netting, and it would make for a worthy addition to collections of allied literature. The chapters of this book include: "Basic Knots", "Bindings", "Parcel Tying and String Breaking", "Square Knotting", "Sennets", "Netting", "Plain Netting", "Netting in Square Mesh", "Circular Netting", "Miscellaneous Netting", "Turk's Head Knots", "Stopper Knots", and "Useful Accessories". This antiquarian volume is being republished now in an affordable, modern, high quality edition - complete with a specially commissioned new introduction on rope, knots, and nets.