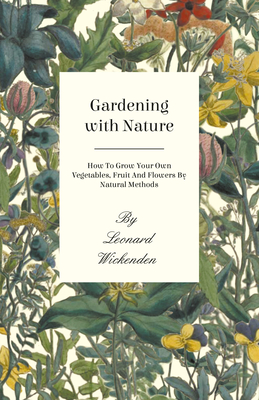 Gardening With Nature - How To Grow Your Own Vegetables, Fruit And Flowers By Natural Methods (Paperback)
Read Books, 9781445518169, 326pp.
Publication Date: August 25, 2010
* Individual store prices may vary.
Description
"Gardening With Nature" is a classic guide to growing fruit, vegetables and flowers with a focus on using mainly natural means. With simple, step-by-step instructions and helpful diagrams, this volume is ideal for the eco-friendly gardeners with little previous experience. Contents include: "Fundamentals", "Preparing and Repairing the Soil", "The Care of Seedlings", "Beginning the Young Plant Through Infancy", "Vegetables - What to Grow", "Vegetables - How to Grow Them", "The Flower Garden - The Lawn", "Small Fruits", "Large Fruits - Reclaiming Old Orchards", "Herbs - How t Grow Them", etc. Many vintage books such as this are increasingly scarce and expensive. It is with this in mind that we are republishing this volume now in an affordable, modern, high-quality edition complete with a specially-commissioned new introduction on the history of gardening.