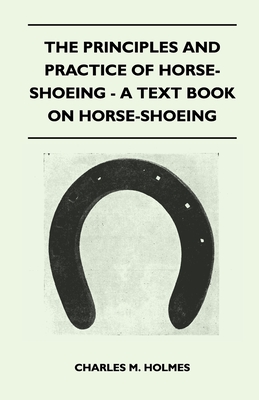 The Principles and Practice of Horse-Shoeing - A Text Book on Horse-Shoeing (Paperback)
Read Books, 9781446517925, 342pp.
Publication Date: November 22, 2010
Other Editions of This Title:
Paperback (5/18/2008)
* Individual store prices may vary.
Description
This is a vintage handbook on farriery (horse shoeing), with detailed information on a range of subjects including creating horse shoes, the anatomy of the horses foot, problems and ailments, treatments, techniques of shoeing, preventative measures, and much more. Although old, it contains a wealth of timeless information and will be of interest to modern equestrians and farriers, and it is not to be missed by collectors of vintage equestrian literature. Contents include: "Horses - Care and Maintenance", "Blacksmithing", "Preface", "The Essentials of Good Craftsman", "Part - Anatomy", "Part II - Practical Work", "Part III - Pathological Shoeing", and "Appendix". Many vintage books such as this are becoming increasingly scarce and expensive. We are republishing this volume now in a modern, high-quality edition complete with a specially commissioned new introduction on maintaining and caring for horses.