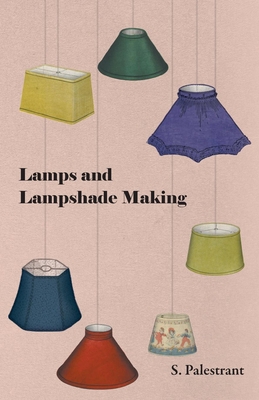 Lamps and Lampshade Making (Paperback)
Luce Press, 9781446523247, 128pp.
Publication Date: December 3, 2010
* Individual store prices may vary.
Description
This classic guidebook instructs the reader on how to make and utilise lampshades and lighting. Extensively illustrated with useful diagrams, it explains the different types of lamps, typical materials, components and processes involved in lamp making and illumination, and remains an interesting text for anyone interested in design or the handicraft of lamp making today. Contents include: foreword; introduction; Part One - Basic Illumination; Part Two - The Lamp Base; Part Three - Lampshades; Part Four - Lamps and Lampshades; Conclusion. We are republishing this vintage text in a high quality, modern and affordable edition. It comes complete with a new introduction and features reproductions of the original artwork.