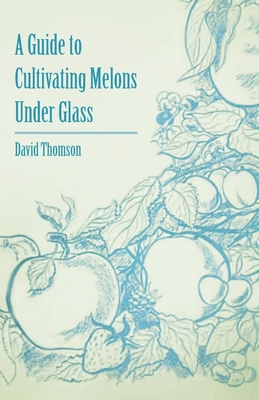 A Guide to Cultivating Melons Under Glass (Paperback)
Read Books, 9781446537374, 32pp.
Publication Date: March 1, 2011
* Individual store prices may vary.
Description
This vintage volume contains a complete guide to growing melons under glass, with information on construction, draw-backs and benefits, diseases and pests, planting, harvesting, and all other related aspects. Easy-to-digest and profusely illustrated, this timeless guide will be of utility to novice growers, and would make for a fantastic addition to collections of allied literature. Contents include: "Growing Melons in Dung-Beds or Pits", "Sowing the Seed, and Management of Young Plants", "Training and Stopping", "Soil and Planting, etc.", Moulding Up--Temperature", "Impregnation, Watering, etc., "Culture in Melon-Houses Trained on Wires near the Glass--Form of House, Depth of Soil, etc.", etc. Many vintage books such as this are becoming increasingly rare and expensive. It is with this in mind that we are republishing this book now in an affordable, modern, high-quality edition complete with a specially commissioned new introduction on growing fruit.