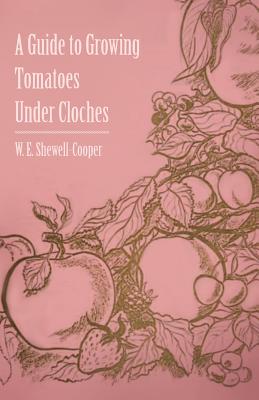 A Guide to Growing Tomatoes Under Cloches (Paperback)
Hazen Press, 9781446537879, 54pp.
Publication Date: March 1, 2011
* Individual store prices may vary.
Description
This vintage book is a detailed and accessible guide to growing tomatoes under cloches, with information on necessary materials, sterilisation, construction, benefits and drawbacks, and many other related aspects. Profusely illustrated and full of handy tips, this volume will be of utility to those with an interest in growing fruit under coverings, and would make for a useful addition to collections of related literature. Contents include: What are Cloches, How to Erect the New Barn Cloche, Material Required, Raising Plants, Soil Sterilisation, Chemical Sterilisation, Other Necessary Sterilisation, The Compost or Soil Mixture, How Much to Make Up, Preparing the Soil for Seed Sowing under Cloches, etc. Many vintage books such as this are becoming increasingly rare and expensive. It is with this in mind that we are republishing this book now in an affordable, modern, high-quality edition complete with a specially commissioned new introduction on growing fruit.