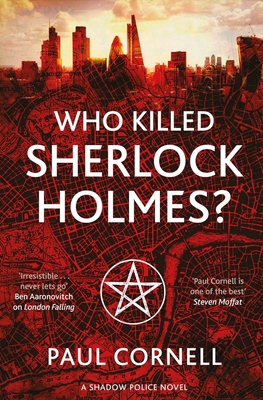 Who Killed Sherlock Holmes? (Shadow Police #3) (Paperback)
Pan Macmillan, 9781447273264, 368pp.
Publication Date: May 1, 2017
* Individual store prices may vary.
Description
The ghost of Sherlock Holmes is dead, but who will solve his murder? The Great Detective's ghost has walked London's streets for an age, given shape by people's memories. Now someone's put a ceremonial dagger through his chest. But what's the motive? And who—or what—could kill a ghost? When policing London's supernatural underworld, eliminating the impossible is not an option. DI James Quill and his detectives have learnt this the hard way. Gifted with the Sight, they'll pursue a criminal genius—who'll lure them into a Sherlockian maze of clues and evidence. The team also have their own demons to fight. They've been to Hell and back (literally) but now the unit is falling apart.
About the Author
Paul Cornell has written some of Doctor Who's best-loved episodes for the BBC, as well as an episode of the hit Sherlock Holmes drama, Elementary. He has also written on a number of comic book series for Marvel and DC, including X-Men and Batman and Robin. He has been Hugo Award-nominated for his work in TV, comics and prose, and won the BSFA award for his short fiction. Paul has written two previous Shadow Police novels, London Falling and The Severed Streets.