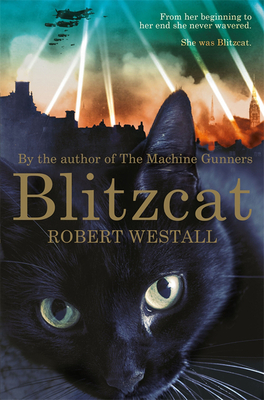 Blitzcat (Paperback)
Pan Macmillan, 9781447284604, 240pp.
Publication Date: October 1, 2015
* Individual store prices may vary.
Description
The Smarties Prize-winning book about one brave cat's experiences during World War II, with an extended author biography

She made her way down the cliff, and on to the beach. At the edge of the waves, she stopped, shaking her wet paws. She knew that somewhere ahead was her person, but far, far away. She miaowed plaintively; stood staring at the moving blur of uncrossable sea. She led the way to safety, out of the blazing hell of blitzed Coventry. People touched her for luck; feared her as an omen of disaster. Wherever she went, she changed lives. From her beginning to her end she never wavered. She was the Blitzcat.
 
About the Author
More than a decade after his death, Robert Westall retains his reputation as one of the most powerful writers for children. He was awarded two Carnegie Medals (for "The Machine Gunners" and "The Scarecrows") and used his own childhood experiences of World War II in his books.
Praise For Blitzcat…
"Sensitive readers will realize at once that the story of Lord Gort is one of those tales that, once begun, demands to be finished. . . .  Each of these glimpses of men and women in wartime is as perfect as a pearl; Lord Gort's journey is the single black thread on which the precious beads are strung."  —Publishers Weekly
"Westall's writing has always been strong and vivid but he has rarely written as confidently as this."  —Times Literary Supplement