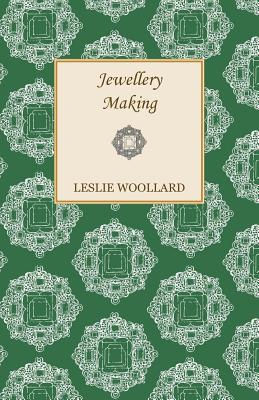 Jewellery Making (Paperback)
Holmes Press, 9781447401865, 112pp.
Publication Date: April 15, 2011
* Individual store prices may vary.
Description
Contained within this vintage book is a complete guide to making jewellery. It provides the reader with a fantastic introduction to the art, with instructions for everything from preparing your workshop to creating beautiful pieces of jewellery from a variety of materials. Highly recommended for novice and student jewellery makers. Contents include: "The Most Rewarding of Crafts," "The Approach to Jewellery Making," "Elementary Wire Work and Rolled Gold Jewellery," "Jewellery with Manufactured Units," "Jewellery Making as a Creative Craft," "Metals of the Jewellery Maker," "Processes with Metal," "Soldering," "More Advanced Work with Wire," "Chain Making," etc. Many vintage books such as this are increasingly scarce and expensive. We are republishing this volume now in an affordable, modern, high-quality edition complete with a specially commissioned new introduction on the history of jewellery and jewellery making.