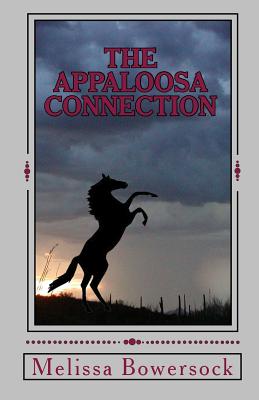 The Appaloosa Connection
Paperback

* Individual store prices may vary.
Description
When Ross Garvey's prized Appaloosa is stolen from his Colorado ranch, he fully intends to hunt down the thieves in their New Mexico hideout and regain his best broodmare. What he doesn't count on is bull-headed, fifteen year old Jaimie Callahan, whose horse was also stolen by the same thieves. And he certainly does not anticipate the beautiful Mexican girl who's dealing with the thieves, nor the fact that an entire company of Mexican troops is in on the deal.
Createspace Independent Publishing Platform, 9781448620425, 188pp.
Publication Date: August 12, 2009
About the Author
Melissa Bowersock is an eclectic, award-winning author who writes in a variety of fiction and non-fiction genres: biography, contemporary, western, action, romance, fantasy, paranormal and spiritual. She has been both traditionally and independently published and is a regular contributor to the superblog Indies Unlimited. She lives in a small community in northern Arizona with her husband and an Airedale terrier.