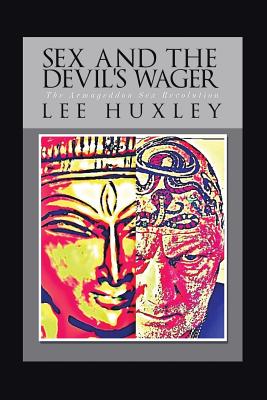 Sex and the Devil's Wager
The Armageddon Sex Revolution
Paperback

* Individual store prices may vary.
Description
This book is not just the definitive debunking of religion; it's about finding a much needed global spirituality through a new understanding of sex, God and the warrior way. It presents an old issue in a new format. How can a good God send people to Hell? The Devil's Wager puts it in the the form of a bet - a challenge asking the reader to cite any moral idea or ethic that is as evil as the idea of God torturing the damned in Hell for ever.You may think that Hitler's holocaust ethic is worse than Christ's hell-fire dogma but this book will prove you wrong Beat the wager or ban hell-fire The Antichrist is not a person. The Antichrist is 'Truth'; the Devil's Wager; spiritual combat - jihad. Armageddon is a self-fulfilling prophecy. The 'end-time' - the end of the world, is the end of the old religious order - the overdue termination of monotheism. The site, the battleground of Armageddon, is relocated metaphorically on the hills and valleys of the naked female body, because it is the religious fear of womens sexual power that is the primary driving force of hell-fire religion. Woman is characterised in monotheism as the gateway to Hell. But as the iconic symbol of nature, she is in fact the gateway to Pantheism. Pantheism, not atheism, is western religion's real antagonist. Fear of the vagina is fear of Pantheism. The Devil's Wager also explains why the feminist revolution has failed to depose the male God and it exposes the hypocrisy of Amnesty International, that refuses to condemn the widespread belief in the rightness of eternal torture. If torture is wrong in this world it must be wrong in the next. Let us not overlook the irony of Christians and Muslims working for Amnesty.
Authorhouse UK, 9781449010676, 470pp.
Publication Date: November 24, 2009