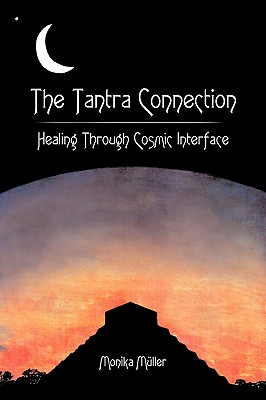 The Tantra Connection
Healing Through Cosmic Interface
Paperback

* Individual store prices may vary.
Other Editions of This Title:
Hardcover (9/17/2009)
Description
Having started the new millennium we are in the midst of imminent changes. This era was foreseen five millennia ago, and described in tantric scriptures as the transition from the "Age of Darkness" to the "Age of Truth." The main intention of this book is to heighten the reader's understanding of this transformation and to assist in this time of change we are going through, individually as well as in society. Tantra considers the spiritual component of sexuality as it presents a balanced approach to life. Like Tantra this text is designed to enhance and support individual spiritual growth - in unity within a healing body. Holistic health is an ever-present undercurrent, since the work intertwines the conscious use of energy in the body with knowledge gleaned from ancient Tantra. Some parallels, between ancient East Indian Tantra and the highly developed cosmology of the pre-columbian Mayan culture, are also identified. The work is based on personal experiences. These have led the author to an energetic under-standing of Tantra. Describing the use of certain meditations, different modes of energy-cleansing and cultivated sexuality, it attempts to reinforce the reader's courage and self-confidence. The goal is to master life, eventually becoming a "whole" human being - a microcosm within the macrocosm. In this context, the work seeks to clarify - from the focal point of energy and social programming - the adversities and opportunities that couples face as soon as either partner begins the journey to Self. It concludes, by pointing to a possible future vision - enabled by our consciousness and the actions we can take to bring on deepened awareness.
Authorhouse, 9781449012038, 232pp.
Publication Date: September 17, 2009