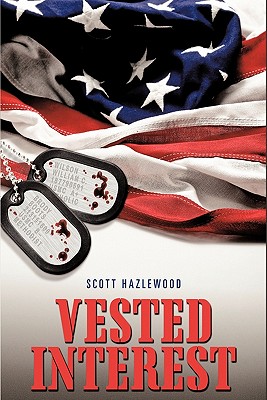 Vested Interest (Hardcover)
Authorhouse, 9781449029111, 468pp.
Publication Date: September 28, 2009
Description
Boots Brody spent the better part of his life within the ranks of the CIA. Now facing certain death from cancer, he summons his niece, Lynn Wilson to his deathbed. Lynn is handed a file that contains her uncle's life obsession with solving a 25-year-old mystery. Before the riddle of the file can be explained, Boots Brody is murdered and now Lynn finds herself being pursued as she deciphers the file and discovers her uncle had only exposed the tip of a conspirac iceberg. She has no one to trust, not even close friends or co-workers. But who is trying to help her and who is trying to kill her? Lynn must find the answers and answer the one question on which the entire file is based. A conspiracy of global proportions is unraveled as Lynn is thrown into a world of deep cover espionage that may lead to one of the biggest cover-ups of our time. Enjoy the fast paced action thriller that is Vested Interest.
Advertisement