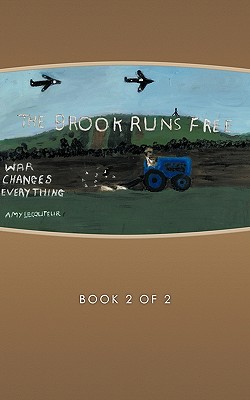 The Brook Runs Free: Book Two - The War Changes Everything (Paperback)
Book Two - The War Changes Everything
Authorhouse, 9781449053628, 608pp.
Publication Date: January 15, 2010
Description
The War Changes Every Thing is the second part of The Brook Runs Free Book One. If the reader wishes to find out more of the families progress they must not miss out on this novel. Dorothy continues with her Victorian attitude and the whole family miss Sam dreadfully especially Fred. With the growing shortage of food for the country. Fred is forced to sow, reap and mow, the first grain is grown on the farm plus crops of potatoes. This means that the whole family have to work much harder especially Fred and Mary. Dorothy is reluctant to have German prisoners of war to work on the farm but she has little choice, she feels better when she finds she has less to do outside, but she is reluctant to have evacuees. But again has no choice. No two children are the same. The arrival of her long awaited son make Dorothy a much happier person. With the help of the farm subsidies Fred is able to have a motor car and a tractor. Lizzy finds full time employment at the Forest Glen and Mary stays to work on the farm. It is that for both of them or work in a factory. There is a murder at the Glen which upsets everyone including the neighbour's and when German bombs were dropped very close. It brought home how close the Germans were getting.
Advertisement