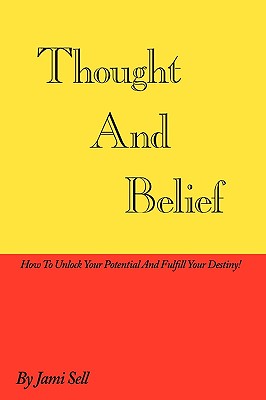 Thought and Belief (Paperback)
How to Unlock Your Potential and Fulfill Your Destiny!
Authorhouse, 9781449071813, 116pp.
Publication Date: February 11, 2010
* Individual store prices may vary.
Description
Your Success Is Only A Thought Away Do you want to fulfill your destiny? Have you read books about the "law of attraction" or "manifesting" and wondered why you are still not having the success that you expected? If you answered "yes" to either of these questions then Thought And Belief is what you have been hoping for In his new book author and Life Strategist Jami Sell explains how the mind can sabotage your ability to produce what you desire. Thought And Belief tells you how to release your fears, change your thoughts, and outlines Five Steps To Manifest Your Desire. In Thought And Belief Jami gives you the means to understand how your mind functions and provides a list of Twelve Ways That Your Thinking Interacts With The Process Of Creation. Jami shares his personal insights and delightful stories in a concise and simple form that is easy to understand and implement into your own life. Once you understand how your mind "thinks about its own thinking" you can change your belief system and the way that you feel and enable yourself to establish The Seven Ways To Create Your Destiny Unresolved or undetected fears and the resulting thoughts and emotions can stall your progress and leave you feeling defeated. Thought And Belief reveals the process to finding and incorporating the limitless possibilities and potentials that exist all around you. Move ahead with your goals and take charge of your future through Thought And Belief.