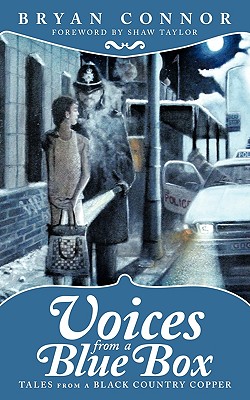 Voices from a Blue Box' (Paperback)
Tales from a Black Country Copper
Authorhouse, 9781449090630, 340pp.
Publication Date: April 20, 2010
* Individual store prices may vary.
Description
In this, the first published book from a lifelong procrastinator, wit and soon to be retired policeman. Bryan Connor, the author, recounts a successful thirty year career with the British Police Service, providing a fascinating insight into the day to day life of a British copper. Delving into selected extracts from the more humorous stories he noted down following his tours of duty. Modern Police Officers are now life guards, crime prevention officers, crime fighters, admin clerks, scenes of crime officers, taxi drivers, social workers, interrogators, gaolers, stewards for sporting events, missing persons specialists, call centre operatives, traffic wardens, first aiders, accurate chronologists, road safety consultants, filing clerks, truancy officers, messengers, fraud investigators, locksmiths, message dispatchers, emergency fire-fighters, road crossing patrol operatives, undertakers, tourist information officers, security officers, youth and community workers, delivery drivers, school liaison officers, street cleaners, first aiders, and sometimes even street patrol beat officers all rolled into one. In other words, they are 'Jacks of all trades and pretty much masters of none' This book covers some of the tricky situations, embarrassing moments and uncomfortable episodes that quite often arise when some of the people local to and just passing through the busy Borough of Sandwell in the West Midlands of England decided to breach the laws laid down by Her Majesties Government. Bryan's style could best be summed up as......Style, what style? But it is genuine hearty humour with just a hint of sarcasm, Infused with a wealth of peculiar characters. Bryan extracts just some of the more notable episodes in his past, letting you in on some of the more amusing incidents that he and his colleagues had to deal with daily. Only the names and locations have been changed to protect the not so innocent.