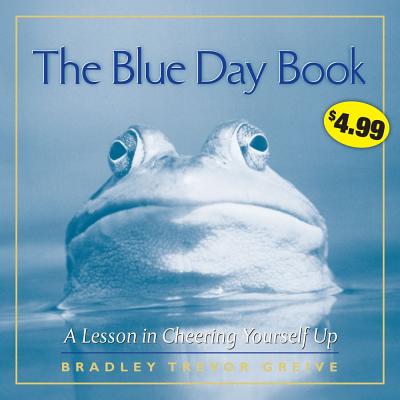 The Blue Day Book (Paperback)
A Lesson in Cheering Yourself Up
Andrews McMeel Publishing, 9781449414047, 104pp.
Publication Date: October 18, 2011
Other Editions of This Title:
Hardcover (3/30/2010)
Hardcover (5/1/2000)
* Individual store prices may vary.
Description
This is the first paperback edition of the classic gift book.
No one who has lips will be able to read The Blue Day Book without smiling.
The Blue Day Book is a wonderful collection of amusing, poignant animal photos and inspirational text designed to lift the spirits of anyone who's got the blues. No one who has lips will be able to read it without smiling; it's guaranteed.
The fact is, we all have our bad days--they are an intrinsic part of being human. As prescribed by The Blue Day Book in its delightful photo and text messages, the solution is to see each incident in perspective, recognize that our feelings of failure and loss are not unique, acknowledge the absurdities of our existence, and glory in the potential we all have.
In less than 100 sentences, The Blue Day Book conveys this message with great compassion and humor. Its vehicle is charming black-and-white photographs of animals that are strangely human and completely free of judgment or pretension. The humble marriage of easy text and beautiful images takes the reader through the entire evolution of a blue day, examines what it feels like, what causes it, and how to get over it.
* NOTE: The price on the cover is an easily removable sticker.
About the Author
Since the debut of his international bestseller "The Blue Day Book," Bradley Trevor Greive has become a household name in more than 115 countries. A former Australian paratrooper, BTG left the army to pursue more creative misadventures. He has been bitten by wild monkeys and rabid bats and was accepted into Russia s cosmonaut training program though those incidents were, by and large, unrelated. BTG spends most of his time in a tiny Tasmanian hamlet.

"
or
Not Currently Available for Direct Purchase