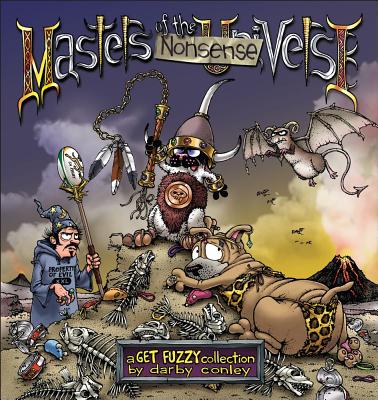 Masters of the Nonsenseverse: A Get Fuzzy Collection (Paperback)
A Get Fuzzy Collection
Andrews McMeel Publishing, 9781449420208, 128pp.
Publication Date: December 13, 2011
Description
At the center of this warm and fuzzy romp is Rob Wilco, a single, mild-mannered ad executive and guardian of Bucky and Satchel, anthropomorphic scamps that still live by their animal instincts. Bucky is a temperamental cat who clearly wears the pants in this eccentric household. Satchel is a gentle pooch with a sensitive soul who tries to remain neutral, but frequently ends up on the receiving end of Bucky's mischief. Together, they create a hilarious tableau of animal versus human nature. 
About the Author
"Get Fuzzy" first appeared in newspapers in 1999. Darby Conley lives in Boston, with four cats and three boxes of Band-Aids.
Advertisement