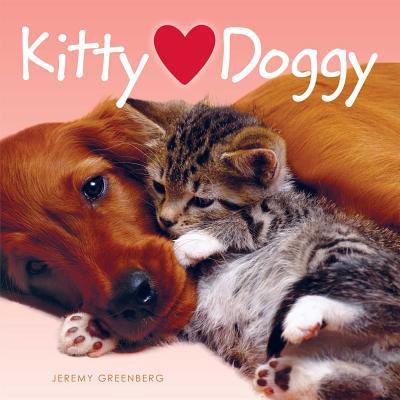 Kitty Hearts Doggy (Paperback)
Andrews McMeel Publishing, 9781449442026, 64pp.
Publication Date: December 17, 2013
Description
Cat lovers and dog lovers, can't we all just get along--like these guys?
Kitty Hearts Doggy (Kitty Loves Doggy) is a sweetly funny collection of photos and relationship profiles from some of the most unlikely couples. With a oeawa -inspiring images of cats and dogs cuddling, and tongue-in-ear relationship advice to keep from biting each othera (TM)s heads off (sometimes literally), therea (TM)s tail-wagging laughter on every page to help us purr-fect our relationships.
About the Author
Jeremy Greenberg is the daily blogger for MSN.com's very popular The Family Room and an internationally headlining stand-up comedian. When he's not writing, performing, or serving as a guest on numerous TV and radio programs, Jeremy's at home in San Diego with his wife and twin toddler sons. Online: www.jeremygreenberg.com."
Advertisement