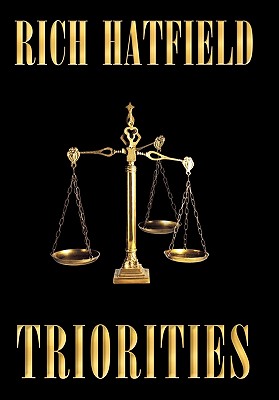 Triorities (Paperback)
WestBow Press, 9781449706470, 292pp.
Publication Date: November 3, 2010
* Individual store prices may vary.
Description
Ask yourself; is there a better way to live? TRIORITIES challenges you to make the effort to mentally step out of the game for a moment, and to consider your life; where it has brought you, your priorities, and where it will probably take you if you stay the course. TRIORITIES will help you to consider if there might be a better way to live.
TRIORITIES is about a life of focus, a life of balance, and a life that you endeavor to live well and enjoy along the way. Are you running from one task to the next but not enjoying any of it? Are you climbing ladders only to find the view from the top less than appealing? Then I challenge you to take a break from the treadmill of life to look at your life, your choices, your track record, and ultimately your future. Ask yourself; am I who I want to be? Am I all that God intended for me to be? Have I tried to be too many things, and failed to master any of them? If that simple evaluation brings you to a point of realization that maybe there might be a better way to do things then just maybe this is a plan for you to consider.
TRIORITIES involves simple logic that challenges you to take a three step process to evaluate life, develop a plan to become what you want to become, and then, implement that plan in your life. Consider the value of simplicity in setting priorities in a complex world. Consider simplicity from a standpoint of being focused on three areas of life that we truly need to properly invest ourselves in, and mange accordingly. The three priorities of the TRIORITIES lifestyle are God, Family and Work.