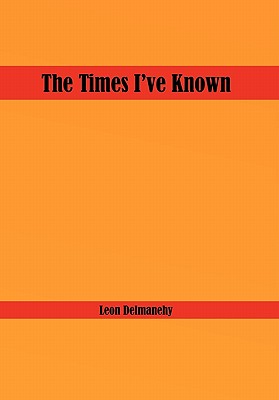 The Times I've Known (Hardcover)
Xlibris Corporation, 9781450082549, 432pp.
Publication Date: May 4, 2010
Other Editions of This Title:
Paperback (5/4/2010)
* Individual store prices may vary.
Description
Born right at the beginning of the 'swinging' 1960's in London, England. His family strive to make ends meet, but for a variety of reasons a few short years later they move back to Catholic Ireland with his two Irish parents and one sister. There wasn't much happening in Ireland those days. But tumultuous changes were in the offing as backwoods Ireland was to be transformed into a model of economic and social ideals. In many ways the author's story reflects these events as both he and his country are carried along by the tidal wave of progression. This tale follows him from Cosmopolitan London to the most rural of Ireland's green pastures, into small towns and then it's capital Dublin. In this his first book, he attempts to tell his life's story with not only his country but also the whole wide world as a backdrop to show more clearly the astonishing advancements and the terrible incongruity of mankind as it contrives to kill, maim, and starve each other alongside the destruction of our beautiful planet. And in this he readily identifies the complex nature of his own character that mirrors in many ways the awful truth about the human condition. It is this duality of his nature that has brought him to this point in his life, to where he stands now today. All of what's contained between these sheets is factual but the author fervently wishes they weren't. But as with the tidal ebb, life goes on and with it hope. And love.