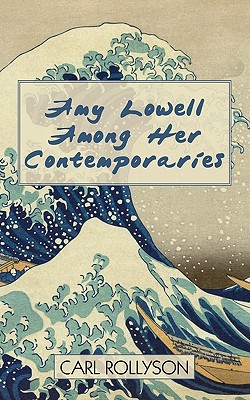 Amy Lowell Among Her Contemporaries
Paperback

* Individual store prices may vary.
Description
This engaging collection of essays restores Amy Lowell's rightful place in the history of American literature. Carl Rollyson, author of several major literary biographies, corrects the distorted and often hostile accounts of Lowell that have appeared in biographies of D. H. Lawrence, Robert Frost, Ezra Pound, and other writers who collaborated with her in establishing the "new poetry" as an integral part of post World War I American culture. For the first time, a well-rounded portrait of Lowell emerges to contradict the malicious and inaccurate reports of her public and private life.
Especially notable is Rollyson's discussion of Lowell's friendships with women who wrote memoirs about the poet that contradict the sort of prejudice leveled against her by Pound and his circle of writers and critics. Rollyson's brief but revealing discussions of Lowell's poetry, and his inclusion of the full texts of key poems, makes this volume an authoritative introduction for new readers of one of the 20th century's important writers. And Rollyson's meticulous analysis of several literary biographies also makes a contribution to the study of contemporary life writing.
iUniverse, 9781450200806, 252pp.
Publication Date: January 5, 2010
About the Author
Carl Rollyson's iUniverse biographies include MARIE CURIE, EMILY DICKINSON, LILLIAN HELLMAN: HER LIFE AND LEGEND, REBECCA WEST: A MODERN SIBYL, EMILY DICKINSON, BEAUTIFUL EXILE: THE LIFE OF MARTHA GELLHORN, TO BE A WOMAN: THE LIFE OF JILL CRAIGIE, THURGOOD MARSHALL, NORMAN MAILER: THE LAST ROMANTIC, and PICASSO: A BEGINNER'S BIOGRAPHY..