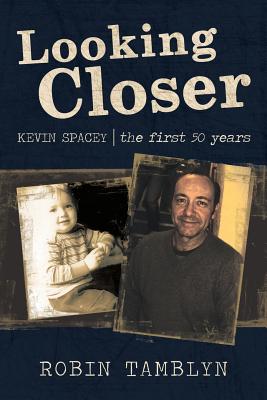 Looking Closer (Paperback)
Kevin Spacey, the First 50 Years
iUniverse, 9781450204385, 156pp.
Publication Date: January 26, 2010
* Individual store prices may vary.
Description
Kevin Spacey is considered one of the most talented thespians of his generation. Voted "Greatest Actor of the Nineties" by Empire Magazine, placed third in a 2001 FilmFour poll of the hundred greatest-ever movie stars, he is a double Oscar winner and has been equally successful on the stage, being appointed Artistic Director of London's Old Vic Theatre in 2003. Yet like his most famous screen character, Keyser Soze, he has remained a shadowy and mysterious figure, notoriously protective of his private relationships and giving few intimate interviews.
Looking Closer, the first published biography of Spacey, explores the background and career of this enigmatic man.
About the Author
Robin Tamblyn, a Spacey fan for 15 years, has published four previous titles with iuniverse, King of Hollywood, Velocity, coupling and Medium Everything. Robin lives in Exeter, England and can be contacted at robintamblyn@ yahoo.co.uk or via www.robintamblyn.com.