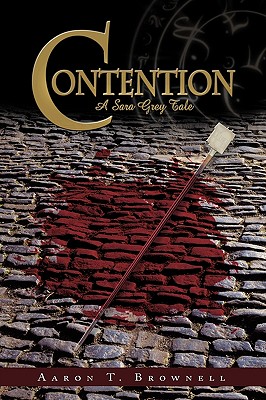 Contention (Paperback)
A Sara Grey Tale
iUniverse, 9781450213738, 352pp.
Publication Date: April 21, 2010
Other Editions of This Title:
Hardcover (4/21/2010)
* Individual store prices may vary.
Description
Being a vampire isn't easy, and Sara Grey knows it well Her continued need for anonymity pushes her from Crete back to her ancestral home in England. There she has a confrontation with The Brenfield Society, and they want to take possession of the mystical amulet she wears. Sara knows that she can't give it to them but isn't sure why. Trying to unlock the secrets of the mystical amulet, Sara infiltrates the Secret Archives at the Vatican with the help of her human friend and priest, Father David. But while in Rome, they receive news that her vampire lover, Antonio, is being imprisoned in the lands east of the Black Sea. This sends Sara and Father David on an adventure through strange and obscure lands to rescue the one who made her, while having to deal with the Brenfield men who are seemingly everywhere. Once back in England, her feud with the mysterious group escalates into all out war and the bloodshed follows Sara to her new home in New York and then back to London, where with a new name and teenage appearance, she must make her case for being human or else.
About the Author
Aaron T. Brownell works as a field engineer for a large U.S. based environmental remediation company. He holds a Bachelor of Arts degree in Physics from Potsdam College. When not traveling for work, he resides at his home in Potsdam, New York.