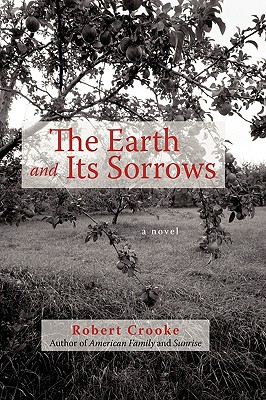 The Earth and Its Sorrows (Paperback)
iUniverse, 9781450227520, 200pp.
Publication Date: May 27, 2010
Other Editions of This Title:
Hardcover (5/27/2010)
* Individual store prices may vary.
Description
In this follow up to his critically acclaimed novel, Sunrise, Robert Crooke tells the heart-breaking story of a man unmoored by losses. The Earth and Its Sorrows is a novel about spiritual reassessment in the wake of tragedy. Two years after the death of his son, Paul, who was killed in a car accident, Ted Devaney visits an old Hudson Valley property he plans to sell. Overcome by memories, especially by a strong sense of Paul's presence, he defers the sale and decides to stay a few days, confusing and frightening his wife, Diana, and their daughter, Beth. Days become weeks, as old friends, neighbors, and estranged family members slowly gather around him. He meets Elena, his high school girlfriend, who has made her life in the place he left years before. His brother, Tom, arrives with bittersweet memories of his own about their boyhood summers in the valley. Slowly, Ted senses secrets and doubts plaguing his brother, his old girlfriend all of the people he meets in the valley, where his forgotten past lingers. And as he realizes the effect of his life on theirs, and theirs on his, he understands his fate some questions the mind answers. Others, only the heart comprehends.
About the Author
Robert Crooke began his career as a sports reporter and columnist for the Long Island Press. For thirteen years, he served as North American press spokesman for Reuters. His two prior novels, American Family (2004) and Sunrise (2007), received generous critical praise. He and his wife live in Bridgewater, Connecticut.