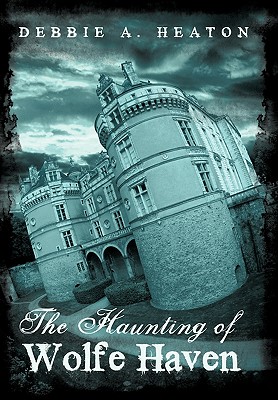 The Haunting of Wolfe Haven (Paperback)
iUniverse, 9781450238069, 232pp.
Publication Date: July 13, 2010
Other Editions of This Title:
Hardcover (7/13/2010)
* Individual store prices may vary.
Description
Riley Russell is gorgeous, smart, and successful. She also has a broken heart she's managed to keep secret from everyone-including herself. Three years ago, she walked away from her marriage to entrepreneur Tristan Russell, believing there was no hope for the relationship. But when he reenters her life unexpectedly, Riley must fight to remain independent and in control of the life she has built.
Tristan, as handsome and accomplished as ever, is planning to get remarried, but first he must divorce Riley. To save her broken heart, Riley must confront her feelings for Tristan, his family, and his haunted ancestral house, Wolfe Haven. Along the way, she must navigate a minefield of secrets and mysteries, including arson, betrayal, and murder.
As Riley and Tristan try to find love with each other a second time around, they come to grips with things that go bump in the night. If Riley isn't careful, she may fall prey to enemies that are closer than she thinks.