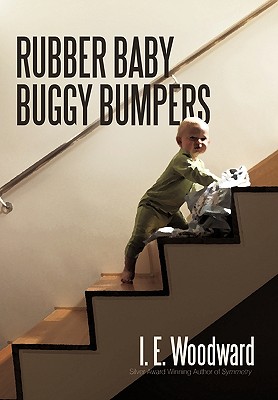 Rubber Baby Buggy Bumpers (Hardcover)
iUniverse, 9781450247085, 180pp.
Publication Date: August 4, 2010
Other Editions of This Title:
Paperback (8/3/2010)
* Individual store prices may vary.
Description
The Rendezvous, the city's biggest gay brothel, is under attack, and poor Logan and his misfit band of detectives must track down the culprit before the whole place blows up. Through a strange turn of events, Logan finds himself caught with his pants down, running away, and taking refuge in the brothel's kitchen. There, some bizarre threats lead to murder and kidnapping, and Logan and his friends must track down the culprit behind the attacks before things explored-possibly literally. They are a brave bunch of detectives: Mikey, the twink with the adorable infant son who lives in an apartment with his mom; a fifty-year-old man who wears black suits, pink gingham aprons, and white pearls; Miss Jason, the high fashion drag queen; her husband, Antoine, the superb chef who operates the Rendezvous; and Freddie and Foxy Baggett, father/daughter gangsters who share an uncommon resemblance, as well as assorted other members of Logan's motley crew. Somehow they all end up in the Buick and the Cadillac and the Porsche and the Escort and the Lincoln-oh, yes, and the Vespa-while getting tied up with duct tape, worked over with wine bottles, and shot at. Quite a tangled mess, you know.