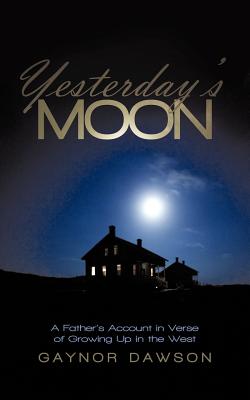 Yesterday's Moon (Paperback)
A Father's Account in Verse of Growing Up in the West
iUniverse, 9781450249720, 136pp.
Publication Date: August 12, 2010
* Individual store prices may vary.
Description
"Yesterday's Moon, " a collection of cowboy poetry, bridges the gap between modern life and simpler times. Through this anthology, author Gaynor Dawson offers a work of contemplative, insightful, and often surprisingly funny reminiscences that chronicle a lifetime of lessons learned. Employing rhymed, free-verse poetry, "Yesterday's Moon" focuses on four categories: starting out in life and making choices; childhood stories and the lessons they taught; ranching life and cowboy philosophy; and closing the circle of life. Some of the pieces are built around humor, like "Murphy and the Badger," while others, such as "Give the Horse His Head," explore the confines of a comatose man approaching his final days. A number of the verses have been put to music by others and some are performed by folk artists who resonated with the message. Dawson uses verse to create visual images of his setting, while telling stories and exploring the lessons that can be learned form those stories. The content and form are a reflection of life in small towns and rural areas where interaction with nature and natural phenomena are part of the daily routine.