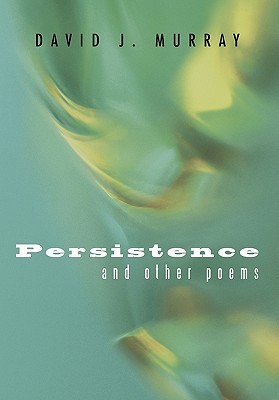 Persistence and Other Poems (Paperback)
iUniverse, 9781450272278, 120pp.
Publication Date: December 2, 2010
Other Editions of This Title:
Hardcover (12/2/2010)
* Individual store prices may vary.
Description
"Spring summer summer winter she is there,
The laken depths of girlish eyes:
"Come," she cries, "I banish care"-
I come and winter summer summer spring
Her raven hair blows on, come on,
And when I get there, she is gone
Although the fields still hear her sing-
I try to love and when the gate
Is banged against my face, I try to hate. "
In his fifth volume of lyrical expressions, award-winning poet David Murray combines both traditional and free verse while exploring the powerful emotions behind the timeless theme of romantic love.
Over some fifty years, Murray has been writing and compiling poetry relating to remorse, regret, and rejection. As he returns emotionally to the times of his youth and his memories of discontent during two unhappy romances that took place during the 1960s, he offers a compelling glimpse of moments in relationships that erratically vacillate between despair and elation. His verse traces the story of two people who fall in love, evolve as a couple, and realize in the end that sometimes love fails.
The poetry in this memorable collection will remind anyone that love-like life-is unpredictable.